Contact lenses
Examination + adaptation cost for soft lenses: 25 € or rigid lenses: 70 €
Buy your contact lenses online on our webshop
Description
You want to adapt your style lens or only information on wearing contact lenses? Do not hesitate to make an appointment in our shop! All the necessary explanations on the wearing, the maintenance and the preservation of your contact lenses will be provided during your visit in the store.
Contact lenses not only make it possible to correct the vision but also make a slight aesthetic modification (change in eye color).
The wearing of contact lenses makes it possible to correct many ocular defects: myopia, astigmatism, hyperopia and presbyopia.
Many people who suffer from visual disturbances think they are less attractive with wearing eyeglasses. Most of them prefer to wear contact lenses, which corrects visual disturbances while avoiding the wearing of optical glasses.
In addition to visual correction, lenses can also be colored to change the eye color in a natural way.
We offer you the latest technological innovations of the market (new molecules) regarding the contact lenses, whether the reasons are
– aesthetic: with contact lenses, no overcrowding on the face. They are almost invisible. When temperature changes (from cold to hot), they do not fog up.
– corrective: visual defects such as Keratoconus or Aniseedonia are often better treated with wearing contact lenses.
Clean your contact lenses regularly with a care product and keep them in a special case.
Before you sleep, remove your lenses as they can cause redness and other discomfort!
A professional equipment of last generation: the technology and the « know-how » in the service of your vision!
Use of the i.Profiler's integrated topograph to obtain a 3D image of the cornea and control of adaptation by digital biomicroscope CSO.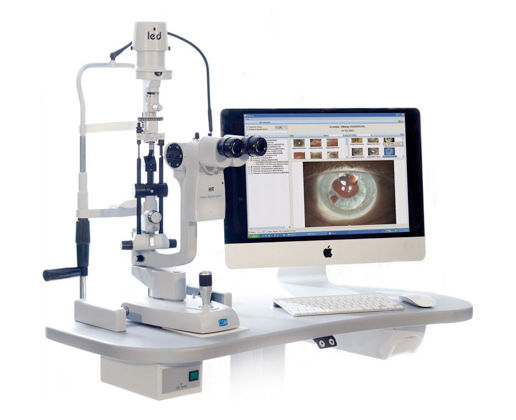 The instrument allows to the optometrist and the customer to see on the screen the defects caused by contact lenses. We can show you concretely on the screen the consequences of an excessive wearing of your contact lenses.
For example:
– deposit of proteins…
– problems of adaptation (centring, movement) and its consequences (neovascularization)
Performs a topographic map of the cornea and determine with great accuracy the form, curvature and corneal raised for ultra-precise adjustment of your contact lenses (soft or hard).
  Appointment
How it works?
Choose the time of your visit in shop
Use the calendar to select the date and time that best suits you.
Confirm your request by logging in or by creating an account.
Your request will be confirmed by email and SMS with the contact details you have provided us.
You can cancel your request at any time.
Come and try in shop as many glasses as you want!
Depending on the availability of stock, we commit to keep for you the glasses that you will select on the website until the date of the fixed appointment.
Take advantage of our free advice and a large selection of models available in store.
No payment will be requested on our website!
Your requests are without any obligation to purchase.
You buy only in store and if you like the glasses you've chosen or if a paid service is delivered.